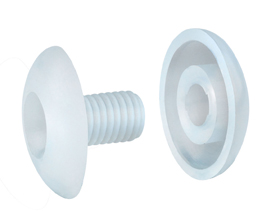 Rivet Fastener with Hole
Natural LDPE. Ideal for rapid construction of display units.
Narudžbenica broj
parametri
Komada u pakovanju
cijena/pakovanje/kom
cijena/Ikom)
Head Diameter
Range
469117
15
5
500 kom
1,3 HRK
2,1 HRK

Prices are without VAT. If specified order number, please, it will add it to the selected type of goods. We will be glad to send you any quantity.